November 06, 2012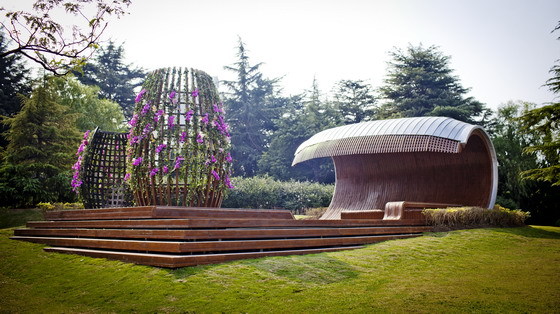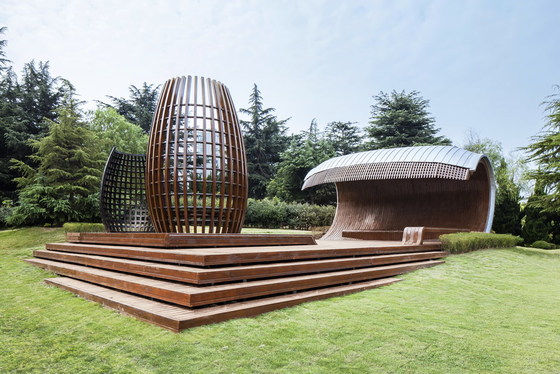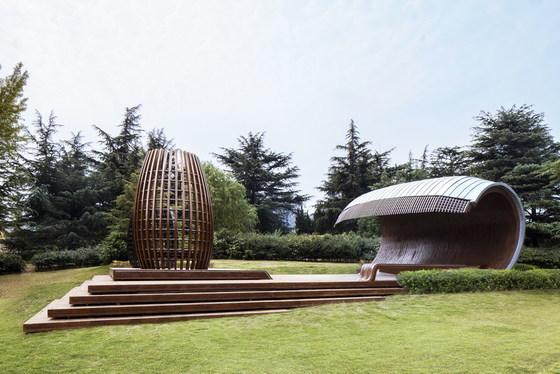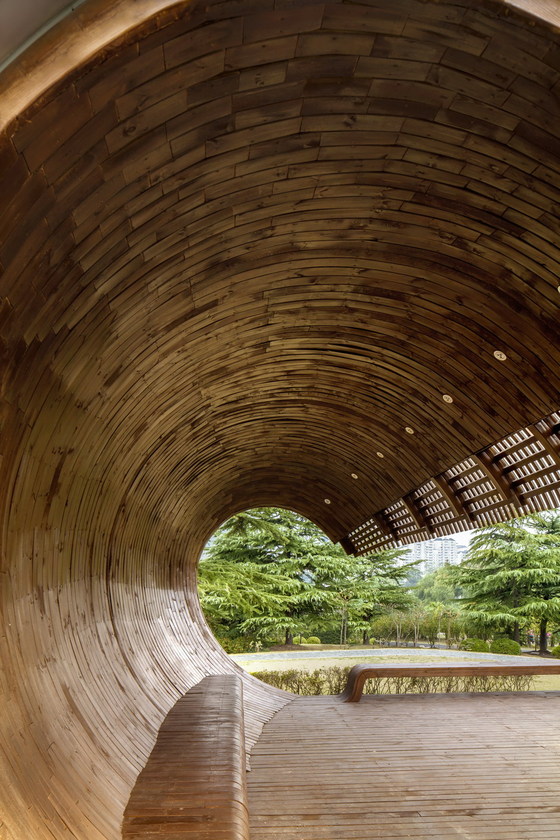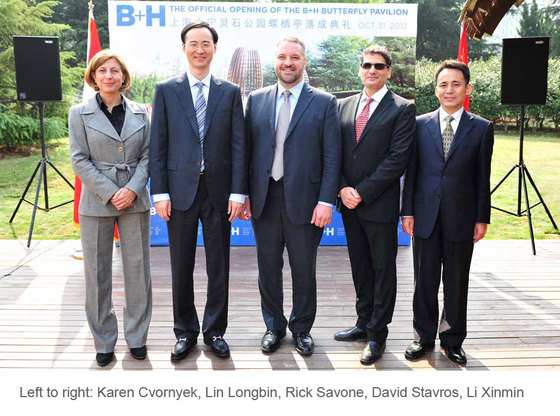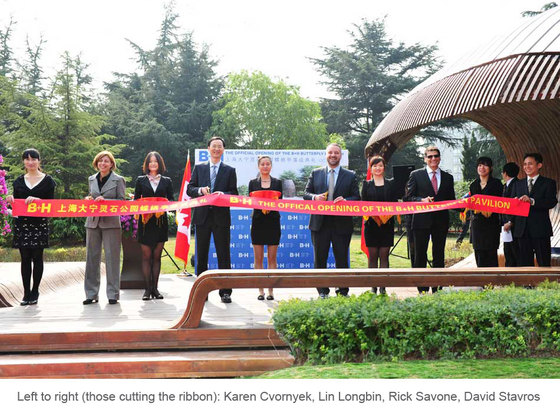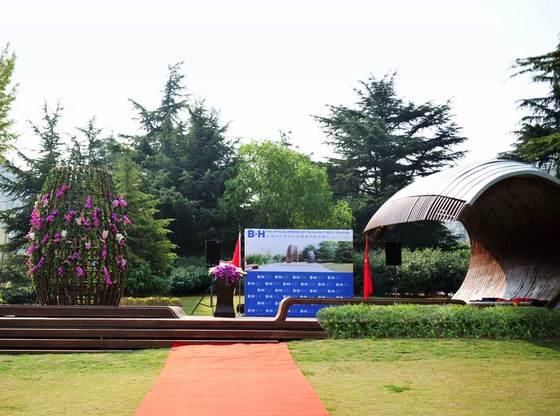 To thank the people of Shanghai, and China as a whole, for the opportunities they have given the firm to develop its capabilities in Asia over the past 20 years, B+H Architects has designed and gifted a pavilion in Daning Lingshi park to the City of Shanghai.
B+H's intent with the pavilion was to create a space that is open to every person in Shanghai to experience and enjoy. The park is a popular spot for newlyweds to take photos as they begin their new lives together, and along this theme of new beginnings and partnerships, there could not be a more fitting place in which to build our gift thanking Shanghai for the new life we have enjoyed through our work in the city and in China.
Opening ceremonies for the pavilion were held on Wednesday, October 31, 2012. The ceremonies were presided over by Lin Longbin, Deputy Governor of Zhabei District, Rick Savone, Consul General from the Canadian Consulate in Shanghai, and Karen Cvornyek, Principal and President of Asia, B+H Architects, with a speech by David Stavros, Principal at B+H and the Chief Designer of the pavilion.
Daning Lingshi park is centrally located and is the largest green park in Shanghai. In designing the pavilion, B+H drew inspiration from a variety of natural and human-built structures based on icons of Chinese culture, from silk cocoons to Chinese lanterns to structures such as tree houses and stages. The vertical uprights of the pavilion, for example, are lantern shaped to convey the idea of celebration.
Consul General Savone spoke of the growing importance of trade between Canada and China and the increasing numbers of Canadian firms doing business in Shanghai, commenting that B+H Architects broke new ground in coming to China 20 years ago, and were at the forefront of a growing trend for Canadian and Chinese businesses to partner together.
B+H Architects opened our office in Shanghai in 1992, becoming one of the first foreign architecture firms to establish a presence in China. Over the last 20 years, B+H has become widely known as a pioneering firm in China, having played a significant role in developing and establishing standards, processes and techniques for urban planning, architectural design, project management and construction.
Our Shanghai office has evolved and grown into a full-service, integrated practice with more than 140 employees. It now anchors B+H's branch office in Beijing and its expansion into other Asian markets, including Hong Kong, Ho Chi Minh City, Singapore and Delhi. Over the past 20 years in China, B+H has had over 21 million square metres of our design work constructed. We look forward to continued growth and new projects in the region as we further develop our local expertise and partnerships in Asia.
=
All News Items