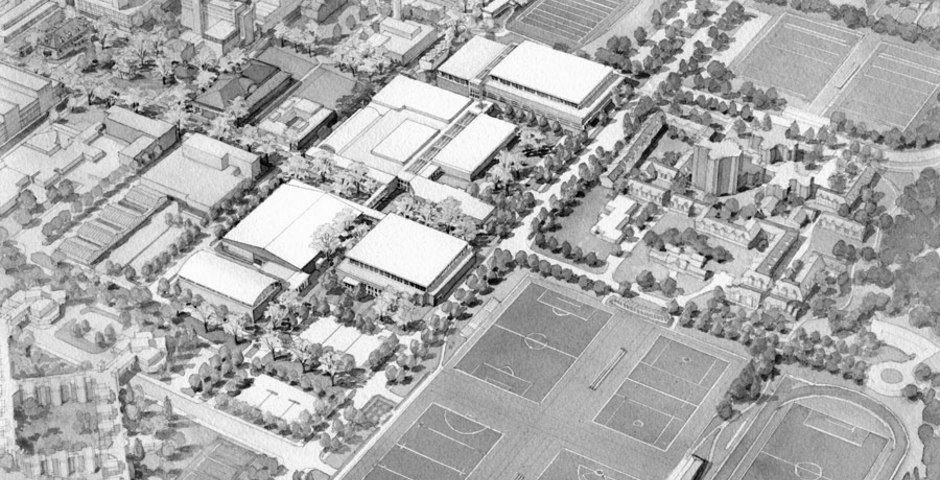 Sports
B+H has extensive experience in creating sports facilities for a wide variety of users on scales ranging from campus sports/recreation complexes to large-scale, state-of-the-art facilities for international elite athletes.
Spotlight On
University of Guelph — Athletics Facility Master Plan
Guelph, Canada
This Master Plan envisages the Departments of Athletics, Counselling Services, and Student Health Services working collaboratively for the enhancement of student life, health and wellness. The full build-out of the proposed plan includes a total of 800,000 square feet, 11 fields, site improvements and parking. Each aspect of athletics and recreation will be enhanced for recreational users, athletes, coaches and staff, and spectators. Key features include a Multi Purpose Hall, Field House Centre, Synthetic Turf Fields with four competition-quality soccer fields, and eight-lane 400m track. B+H worked in collaboration with Sasaki Associates on this project.