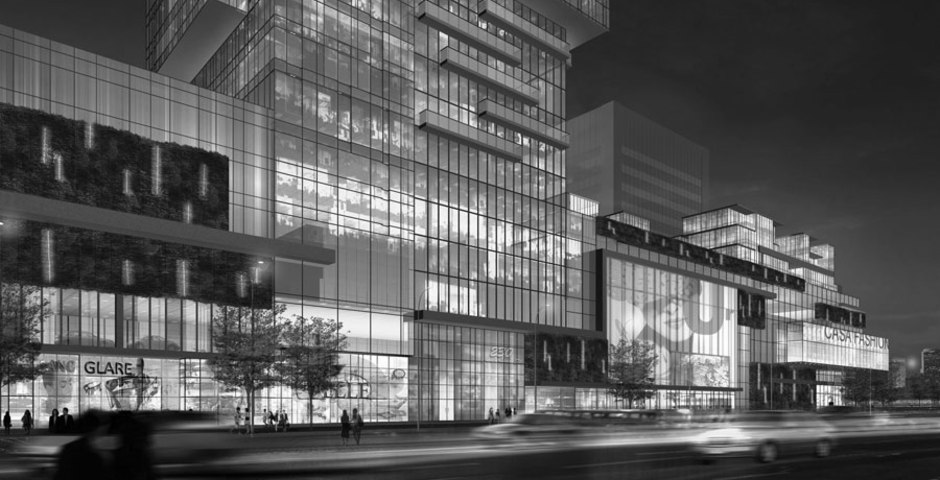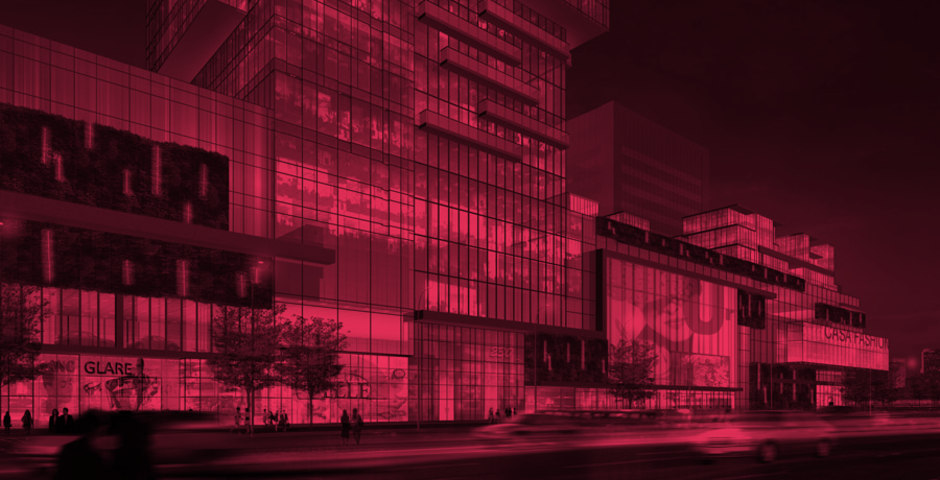 Mixed Use
Vibrant mixed use environments combine the right building types, infrastructure design and connections to transit networks and city-wide systems so that maximum value is derived from investment at every level – environmental, social and economic.
Spotlight On
Cumberland Terrace - Proposed Redevelopment
Toronto, Ontario
This proposed 900,000-square foot mixed-use redevelopment is located in the Bloor-Yorkville area and half a block from Toronto's landmark intersection of Yonge and Bloor. Two residential towers (48 and 36 storeys) are set above a 7-storey podium stretching from Yonge Street to Bay Street which will include extensive street-related commercial space, above-grade parking and 20 rooftop villas.This redevelopment represents a unique opportunity for high-quality residences and retail in the heart of one of Toronto's premier neighbourhoods. B+H has prepared and submitted City of Toronto required documents for Zoning By-law Amendment. This project is registered and targeting LEED Silver certification.