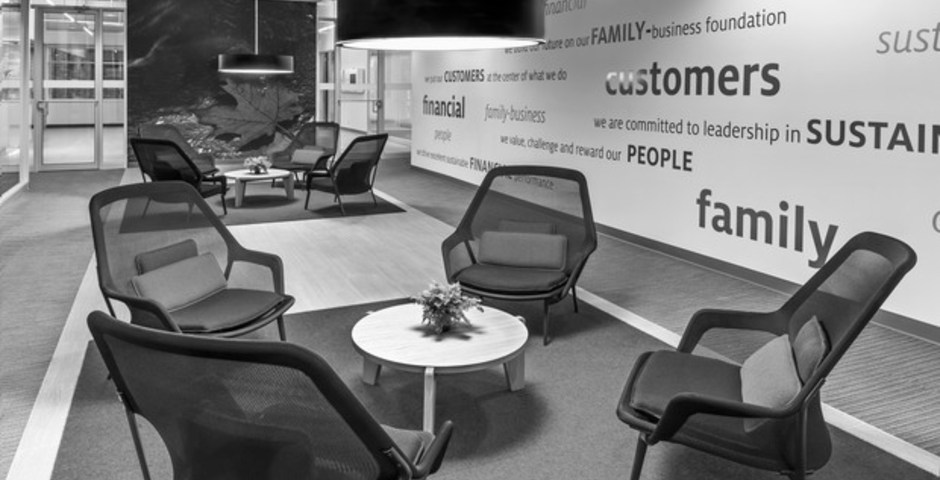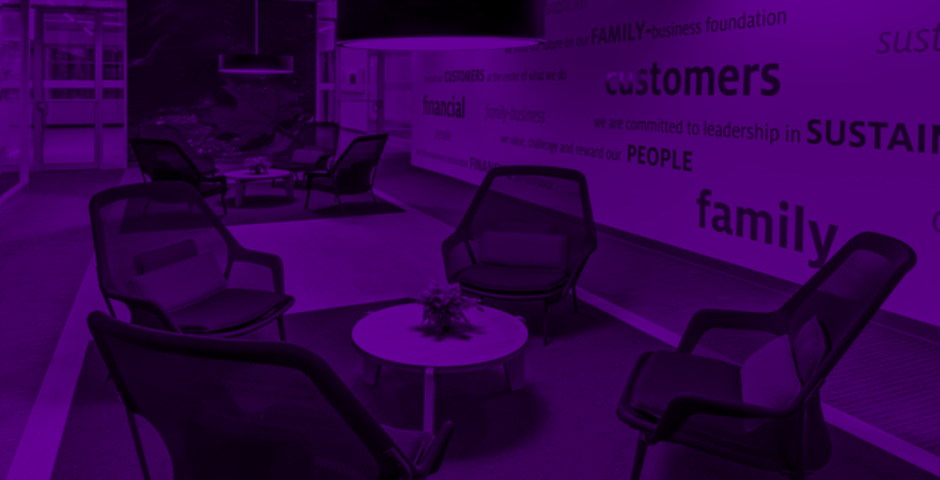 Commercial
B+H has been at the forefront of commercial architecture practice from the early 1960s. Our portfolio includes some of the world's most iconic towers and buildings.
Spotlight On
Henkel Canada Corporate Office
Mississauga, ON
The corporate offices of Henkel Canada are designed to house their three Canadian divisions under one single brand, in one location. As well, a key objective was to apply global brand standards to the Toronto office. The new standards apply to the physical space, types of finishes and furniture. Henkel's vision for its new offices is one in which the space and amenity needs of the component divisions are met while shared resources are centralized, creating greater efficiency and enabling knowledge sharing between employees. Accordingly, separate spaces were created for Henkel Canada's three divisions to address their particular needs (for example, the adhesives division has a direct connection to a lab space used for...