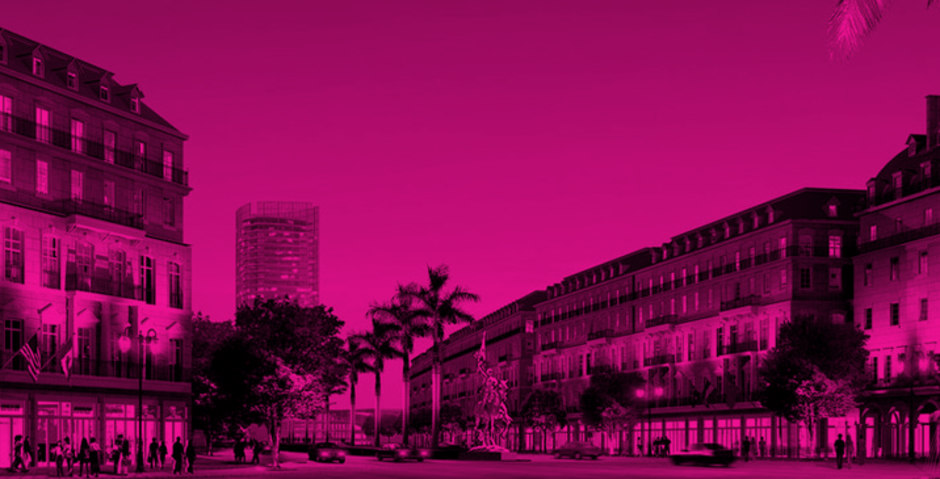 Retail
In all our retail projects, whether we are creating new spaces or renewing existing venues, emphasis is placed on attracting major retailers in a very competitive market by creating unique and exciting experiences for their customers.
Spotlight On
Champs Elysees Community
Nanning, China
Key elements to arrangement of the spatial layout is the influence of the nearby Yongjiang River and the scenic Qingxiu Mountain, together with the Longxiang Pagoda. A key to the overall building space is openness, perceiving the design as a series of layers: the core, the town center, a spatial style divided into 3 layers radiating towards west, south and east respectively; the center: a core space echoing opposite the scenery - flat, peaceful and quiet; mid-ring: a space mainly arranged with multi-storey buildings, including buildings of 6 storeys concealed within tall arbors; and the outer ring: a linear cluster composed of high-rise buildings defining the private space within the site.