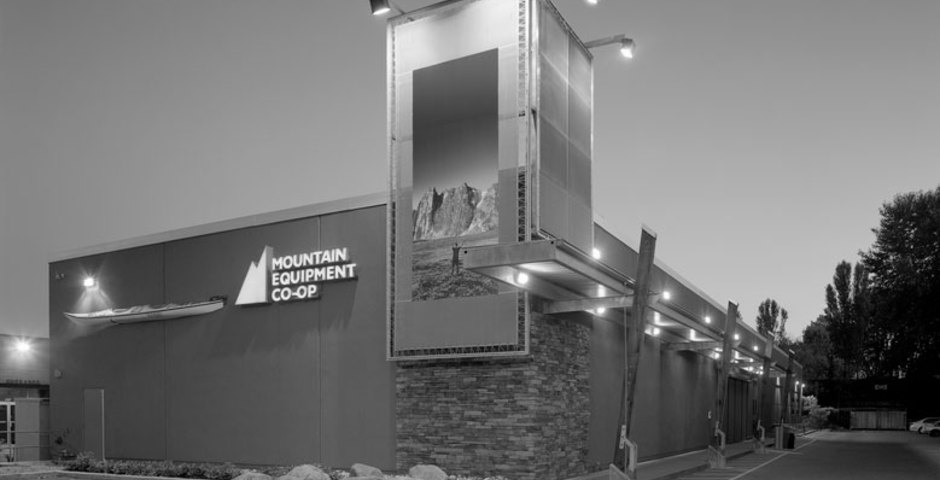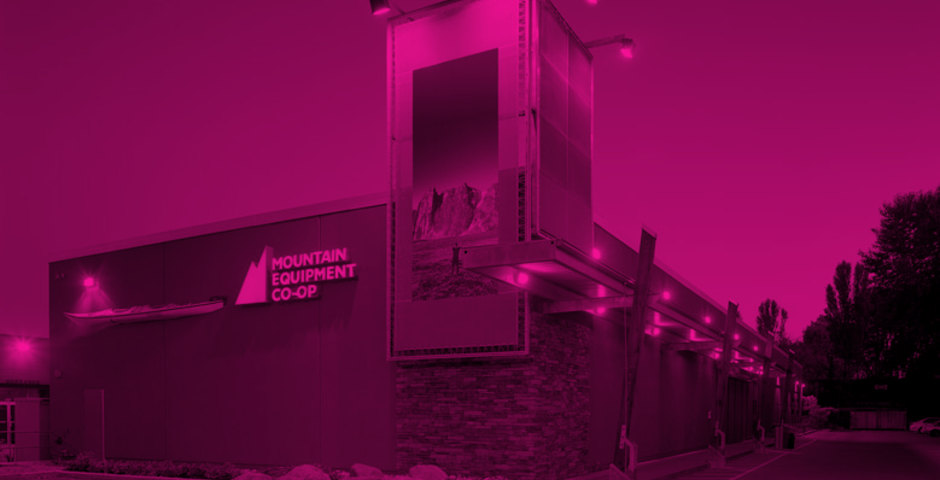 Retail
In all our retail projects, whether we are creating new spaces or renewing existing venues, emphasis is placed on attracting major retailers in a very competitive market by creating unique and exciting experiences for their customers.
Spotlight On
Mountain Equipment Co-op - North Vancouver Store
North Vancouver, Canada
Mountain Equipment Co-op (MEC) in North Vancouver is the result of an extensive interior and exterior retrofit of an existing one storey building plus mezzanine. In keeping with MEC's philosophy, the remodeled facility was designed with sustainability in mind at every stage. A skylight allows daylight to penetrate the retail area while a tank installed on the roof collects fresh rainwater for use in the toilets, thereby reducing water consumption. MEC products allow the user to wander as effortlessly as possible through the outdoors, allowing them time to focus on nature and not troublesome pieces of outdoor equipment. The interior fit out of the MEC store offers the shopper an equally practical experience. Retail display, signage,...