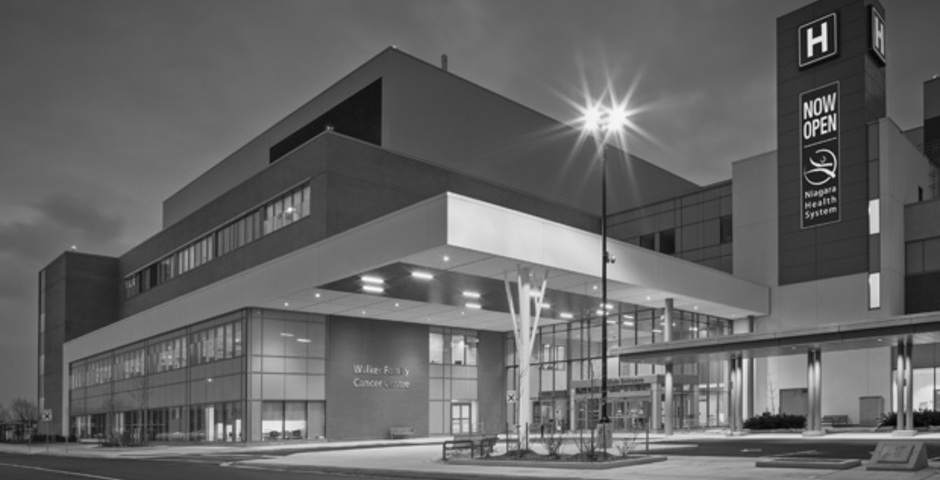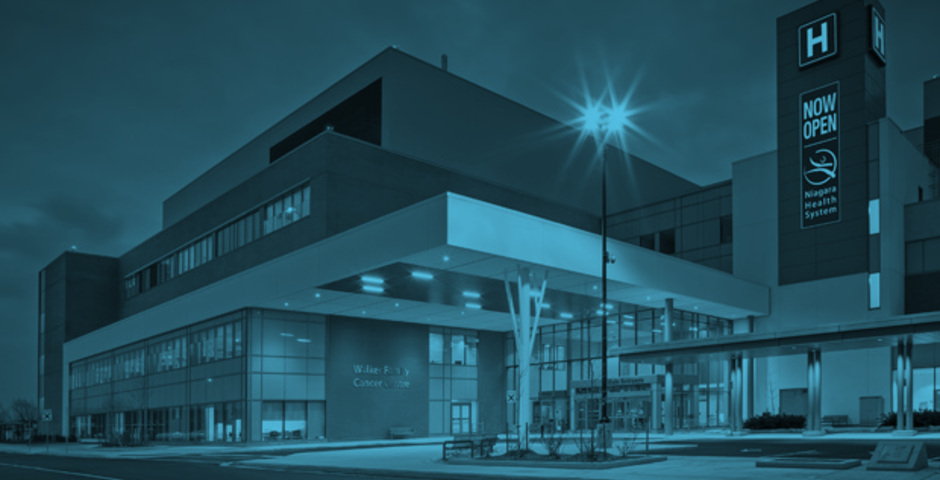 Healthcare
With more than 90 hospital projects worldwide, B+H has extensive experience in the healthcare sector and a deep understanding of the complex needs of the various communities and stakeholders served by a major healthcare institution.
Spotlight On
St. Catharines Hospital and Walker Family Cancer Centre
St. Catharines, Canada
Plenary Health was selected by Infrastructure Ontario to design, build, finance and maintain this complex, part of the Niagara Healthcare System. The new 375-bed hospital will consolidate acute and ambulatory services on a new site for the residents of St. Catharines and the immediate area. It will provide new programs and services such as cardiac catheterization, cancer treatment and longer-term mental health services; improving access to these specialized services to local residents. The state-of-the-art complex will also accommodate new services to the region. This project is registered and targeting for LEED Silver certification. B+H and Silver Thomas Hanley are joint venture architects on the Plenary team.