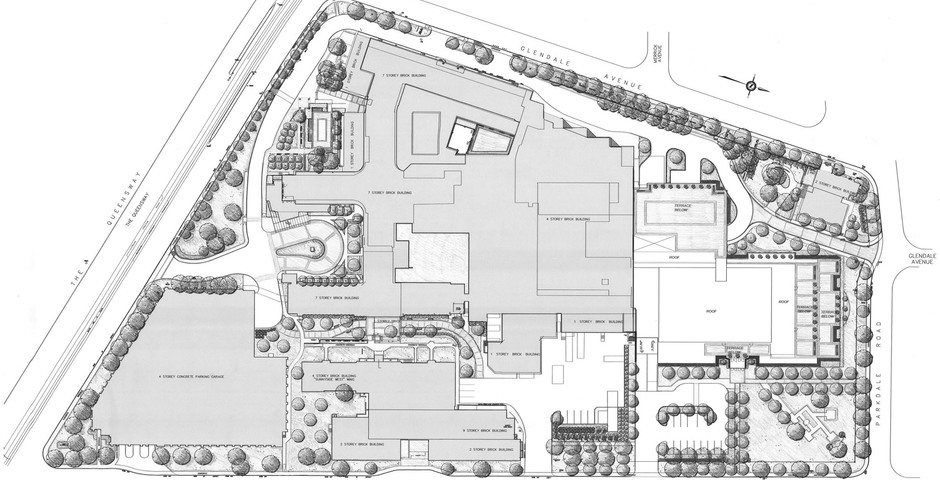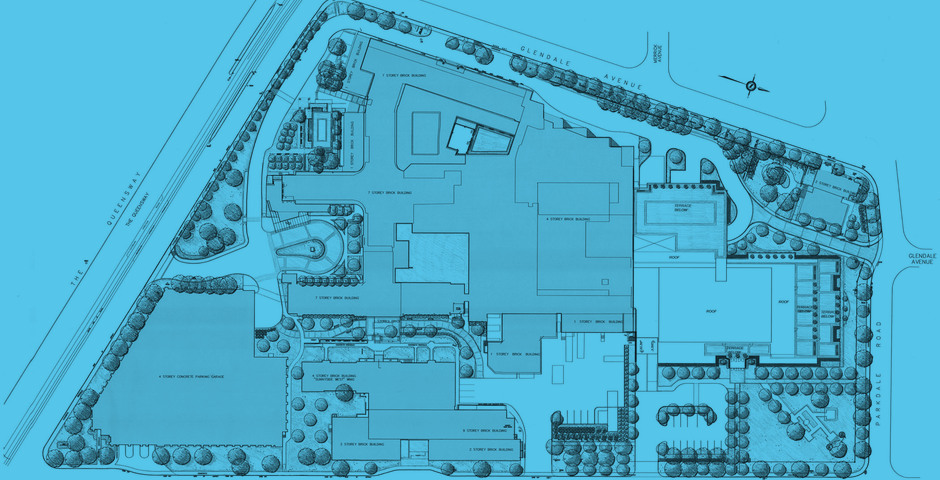 Healthcare
With more than 90 hospital projects worldwide, B+H has extensive experience in the healthcare sector and a deep understanding of the complex needs of the various communities and stakeholders served by a major healthcare institution.
Spotlight On
St. Joseph's Health Centre - Master Plan
Toronto, Canada
B+H was retained in 1998 to provide a comprehensive master plan for St. Joseph's Health Centre, which had buildings dating from the 1920s as well as additions from the mid-1980s. Surrounded on three sides by an older neighbourhood of single family homes, the site had no space for expansion. After a thorough review with the Centre and community input, a plan was designed to meet the Centre's long-term needs, as directed by the Ministry of Health and Long-Term Care. It retains much of the existing building fabric, with one new four-storey wing replacing an older building that had been mainly vacant for a decade.