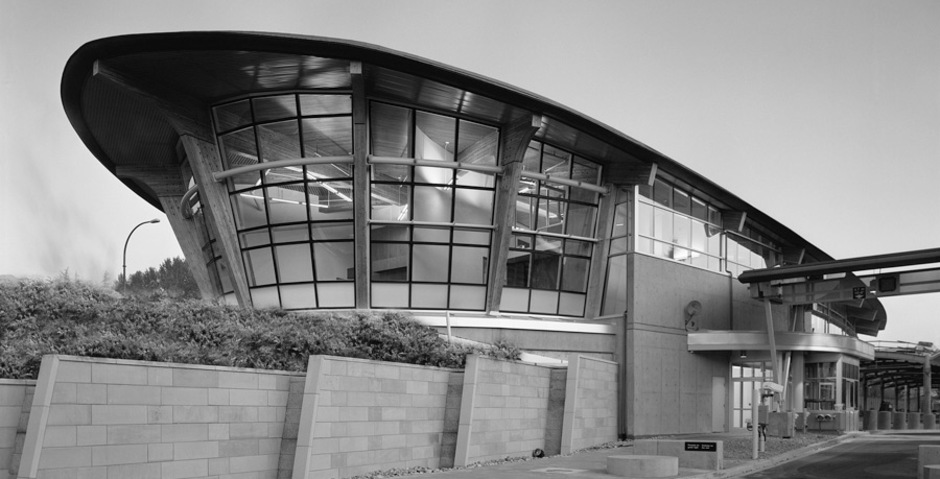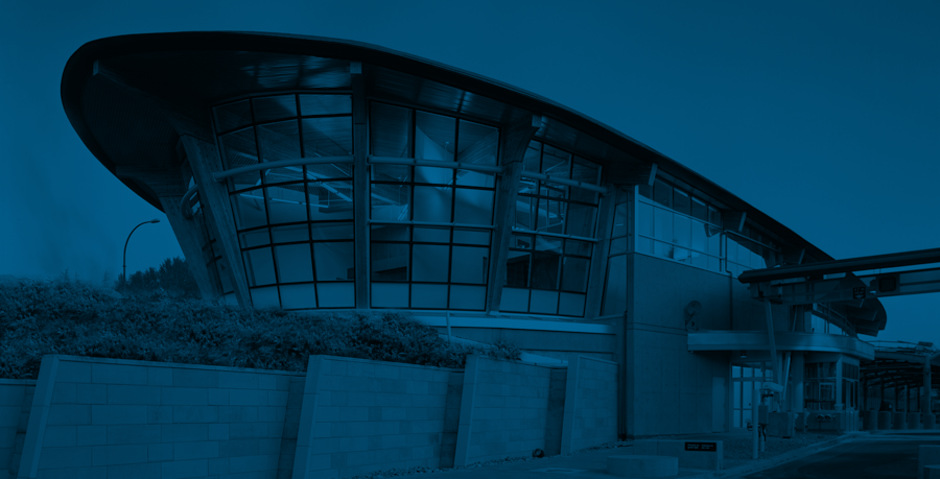 Interior Design
B+H offers a full range of interior design and space planning services.
Our teams of interior designers create environments that seamlessly integrate people, the environment, technology and the ultimate purpose of the space.
Spotlight On
Douglas Border Crossing
Surrey, Canada
The Douglas Border Security Crossing is western Canada's busiest land border crossings and is recognized as one of the most important gateways between Canada and the United States. The new Canada Border Services Agency (CBSA) facility was designed to create a visual landmark as residents and visitors enter Canada. This facility is characterized by an expressive glu-laminated structural array which results in a highly recognizable facility, welcoming over one and a half million vehicles every year. The project features passive venturi tube assisted air handling with an emphasis on natural day lighting and ventilation. The facility is targeted LEED Silver and incorporates technology to provide significant energy and water savings whi...