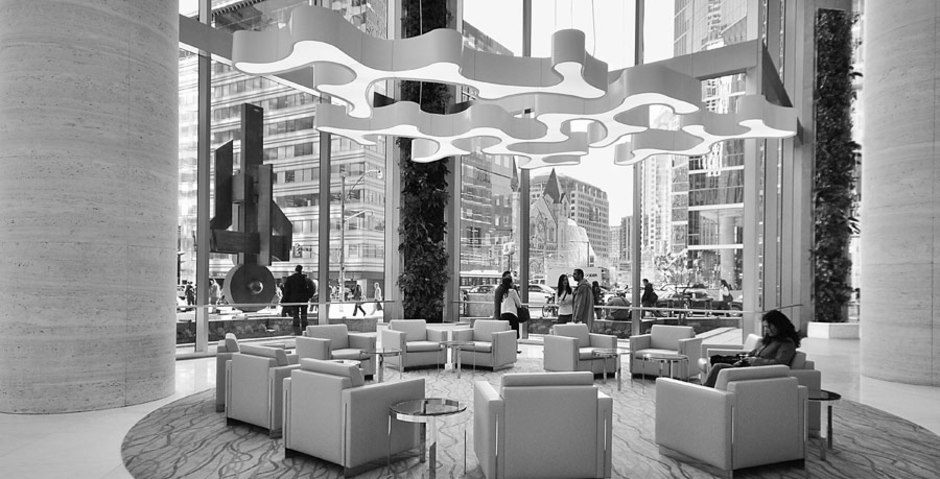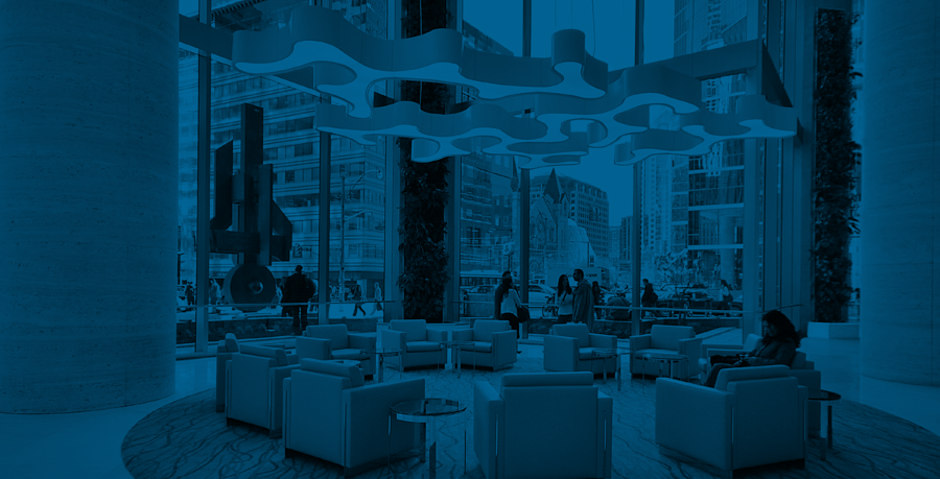 Interior Design
B+H offers a full range of interior design and space planning services.
Our teams of interior designers create environments that seamlessly integrate people, the environment, technology and the ultimate purpose of the space.
Spotlight On
Sun Life Centre Renewal
Toronto, Canada
The Sun Life Centre lobby stands at the gateway between Toronto's Financial and Entertainment Districts. A fresh design approach has changed the look and feel of the space creating a welcoming environment for patrons and passers-by. While the original travertine stone has been maintained, new flooring and lighting add new warmth of the space. New lounge seating and free floating light fixtures create an amiable space for visitors to gather and even to conduct small business meetings. Vertical green wall segments were added at column corners and a new security desk and visitor's kiosk act as the focal point of the space. This comprehensive transformation is a reflection of B+H's ability to create vibrant spaces within a ...