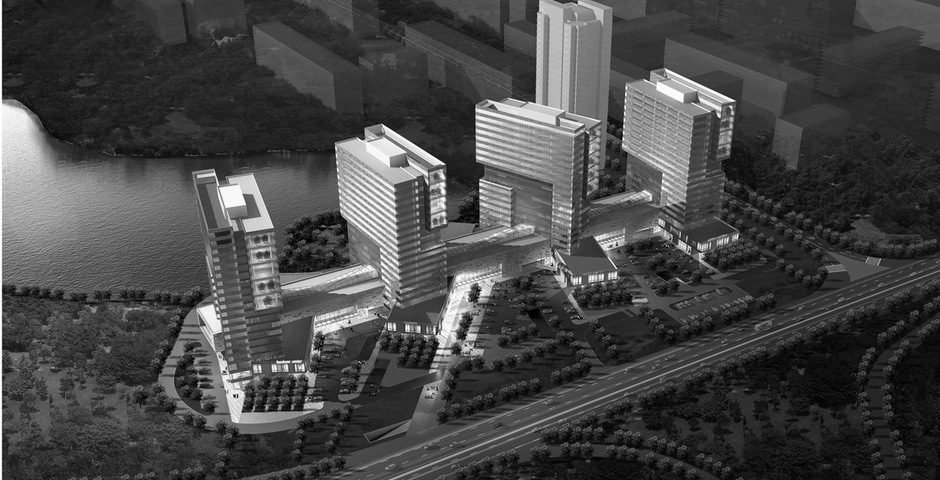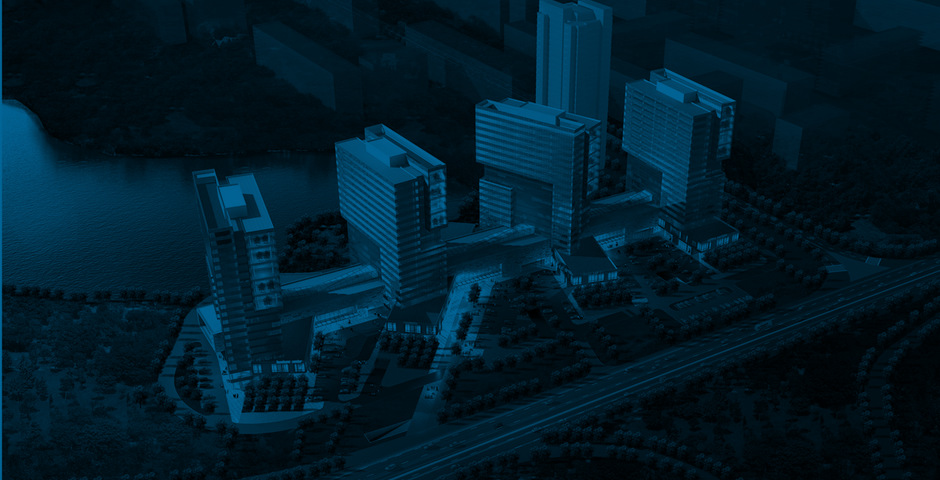 Planning & Landscape
We specialize in creating master plans for mixed-use developments, low-carbon communities, tourism/resort developments and landscape open space systems.
Spotlight On
Petrovka Office Park
Kiev, Ukraine
This complex consists of four 20-storey office towers connected through a 3-storey glazed podium with lobbies and retail areas and underground parking. With vistas oriented towards an adjacent lake, the surrounding park incorporates a pedestrian link between the residential development and a Metro station. The podium offers the possibility of larger rental areas for high-tech and data centre users. The contemporary architecture features natural stone and glass for the podium while the towers incorporate energy-efficient glass and metal curtainwall. The tower designs vary in terms of the placement of projections and changes in glass colour, yet have a cohesive appearance.