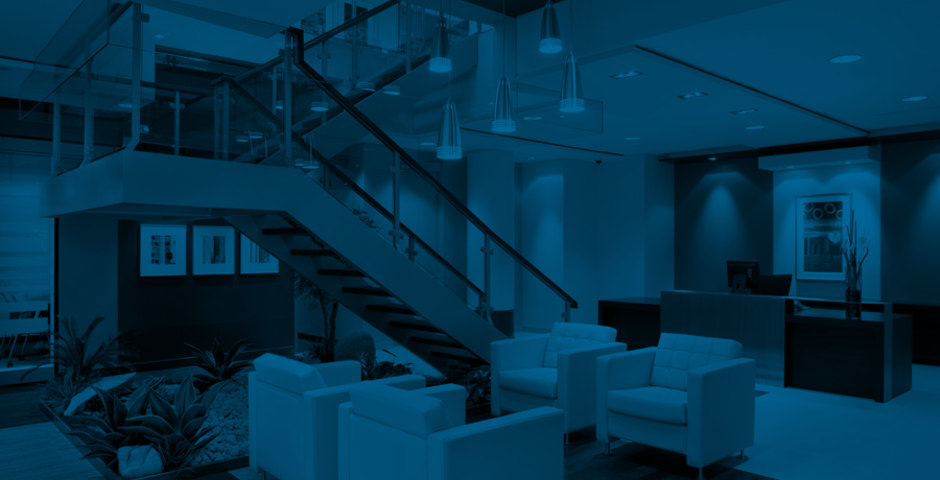 Renewal
Aging building systems, skyrocketing energy costs, pressure to reduce greenhouse gas emissions and hyper-competitive real estate markets are the drivers of community and building renewal in every major metropolis in the world.
Spotlight On
QMI World Headquarters
Toronto, Canada
Situated in western Toronto, this renovation created a new 2-storey headquarters which includes offices, meeting rooms, and common facilities. Providing a new updated image for QMI (a subsidiary of the Canadian Standards Association), the interiors feature the client's commitment to using sustainable products. B+H provided both architectural and interior design services.