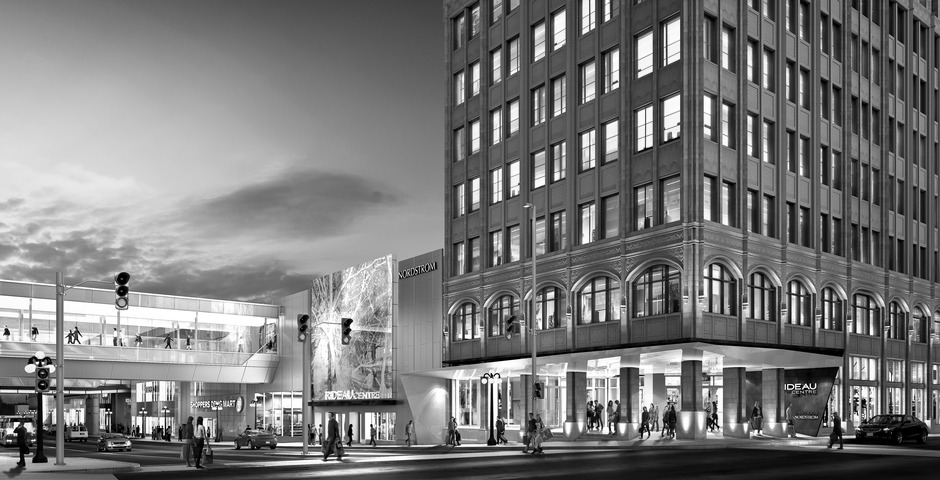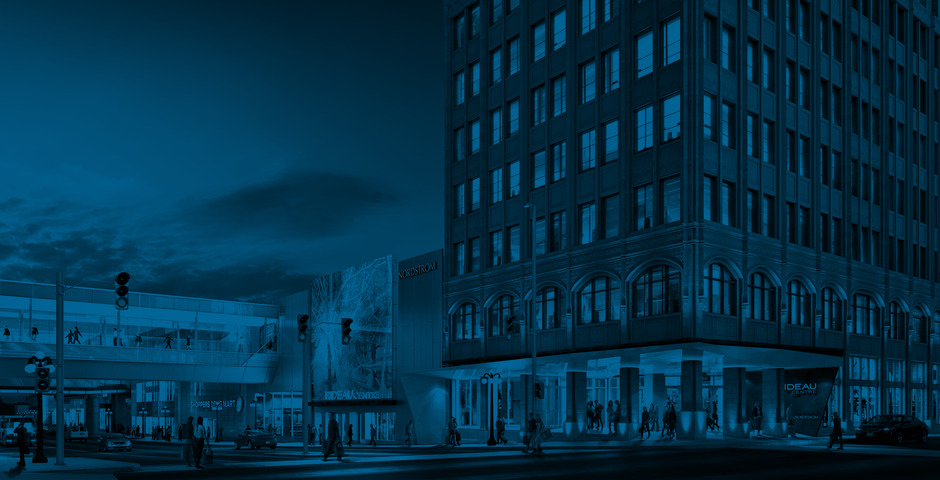 Renewal
Aging building systems, skyrocketing energy costs, pressure to reduce greenhouse gas emissions and hyper-competitive real estate markets are the drivers of community and building renewal in every major metropolis in the world.
Spotlight On
Rideau Centre Expansion and Renewal
Ottawa, Canada
The Rideau Centre Expansion and Renewal is an ambitious project to expand the existing Rideau Centre shopping centre in the heart of Ottawa. The expansion provides for four new levels of retail as well as three levels of underground parking. Accompanying the expansion is a complete replacement of the existing centre's façade. A new street presence and level of interaction with the public is accomplished through generous glazing at grade and direct entrances from the street. The Rideau Centre is already one of Ottawa's main bus transit hubs, and after 2016 it will also incorporate the new Light Rail Transit station, complete with direct connections between the centre and the station. The Expansion is being designed to L...