February 04, 2013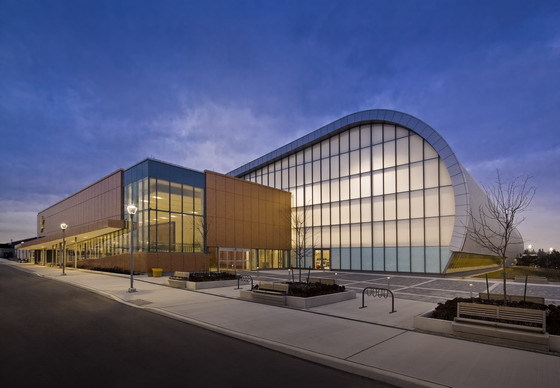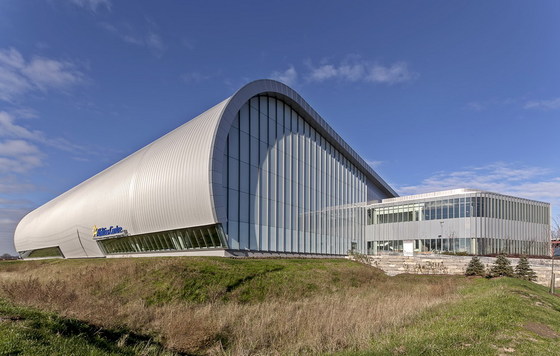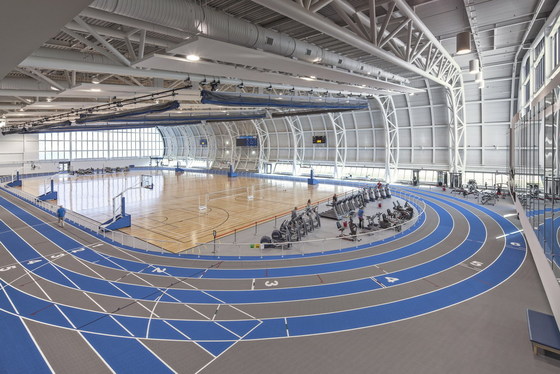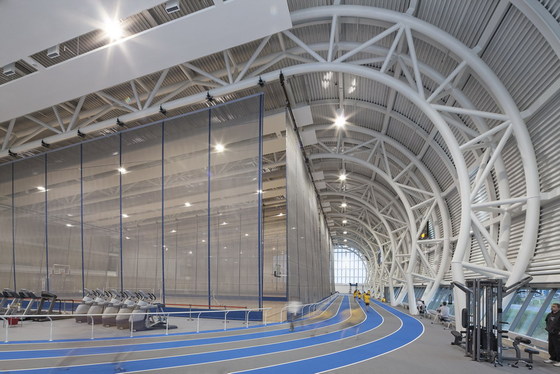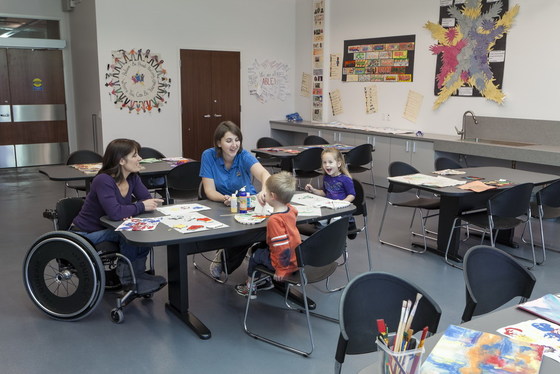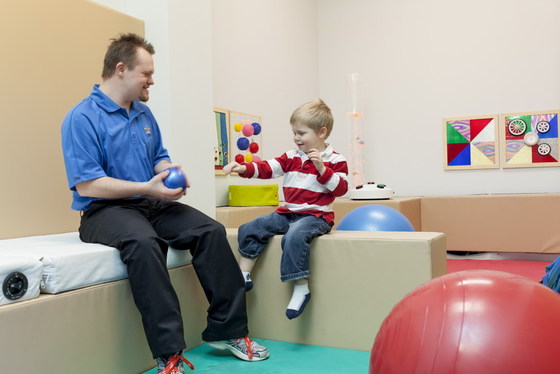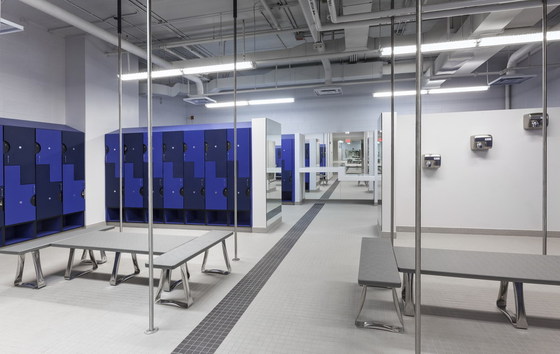 The Abilities Centre was created as a state-of-the-art multi-purpose facility with an inclusive and integrated environment for users with a wide range of physical and/or other developmental abilities. Conceived as community-focused facility, the Abilities Centre is physically and programmatically linked with the existing Iroquois Park Sports Centre and has become the new street face of the entire recreation campus running over 130 metres. It was completed in 2012.
Centred on sport and fitness but extending to art, music, and other programs, the Abilities Centre contains an indoor six lane IAAF 200-metre track, three full regulation basketball courts, accommodation for a future climbing wall, a fitness centre, a multi-purpose room, a furnished apartment for training in skills to support autonomous living, and health and wellness programs for every ability.
The facility also incorporates many notable sustainable design features. Storm water is managed on site through a series of strategically designed and located storm water ponds. The roof material is a white membrane which reduces heat absorption on the building. The project used almost no materials with VOC, and has only used certified wood products. It has a focus on controllability of systems, thermal comfort and access to daylight. The east and west facades of the field house are clad with Solera Glass, a product engineered to distribute natural light deeply and evenly into a large volume.
The Abilities Centre was selected as the 2015 Parapan American Games venue for basketball. It is well on its way to building a legacy as a facility that truly leads the way in the design of community centres that embrace the broadest range of abilities.
Click here to see more project images.
=
All News Items